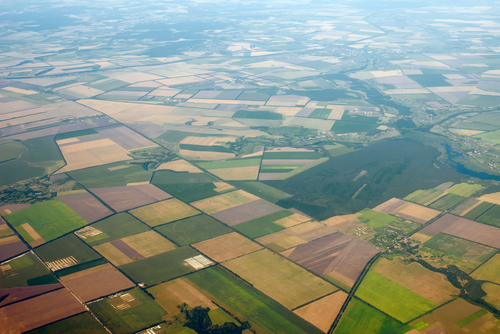 Study reports farmers plan capital expenditures for land, equipment for 2017
The latest findings from the Farmer Speaks research study by Millennium Research and commissioned by J.L.Farmakis, Inc. show growing interest in capital expenditures for equipment and acquiring land. Only 12% of the growers on the panel reported they have or will delay equipment purchases this year – after last year when 67% of the nation's largest growers reported they did not purchase equipment in order to cut costs.
The top cost-saving strategies for farmers shifted significantly dramatically over the past 12 months. Crop inputs have become the primary focus, including crop protection, seed and fertilizer in the top three positions. Equipment fell from first to fourth place.
The biggest farms get bigger
The farmer panel indicated that gaining more land to farm was a priority. One-quarter purchased farmland for 2017. Two thirds of those were "under 40" years of age farmers purchasing land for an average gain of 121 acres. The growers "older than 60 years old" purchased an average of 291 acres.
One third of farmers indicated that they are renting additional ground. Of total land under their care, 47% of farm land is rented on average for this farmer panel. For growers under 40, 44% rented more land, with an increase averaging 391 acres.
Growers with more than 2,000 acres were twice as likely to increase rented acres in 2017 as those under 2,000 acres. Two thirds of growers did not attempt to lower rental costs through negotiations. Of the panel, 14% reported they were successful in lowering rents with this approach.
The slowest growing capital expenditure sector for 2017 is grain storage. With more than 110,000 bushel average capacity, just 6% of the farmers in the panel indicate they will increase storage. The average amount of storage added is just 15,833 bushels for the current year.
Farmers selectively buying equipment again
Based on the feedback from the most recent survey, it appears tight restrictions on equipment purchases have loosened. Farmers are interested in the types of equipment used to get the crop planted. Planters, row-crop tractors and tillage tools are at the top of the list. Large 4WD tractors and combines are included as lower priorities along with other types of harvesting equipment. One third of the growers who indicated the intent to acquire equipment have not purchased at the time of the survey.
Bill Farmakis, President of J.L. Farmakis, Inc. shared his surprise at the change in direction on equipment. Farmakis said, "We did not expect such a huge shift in equipment intentions. A 55% improvement is a significant change for just one year." Farmakis observes, "But such a shift appears to be the recognition by growers that input costs have to be addressed. Equipment was the easiest target. Now farmers are scrutinizing every crop input in the field to make sure it is justified."
If interested in a copy of the latest Farmer Speaks study, contact your J.L. Farmakis, Inc. representative.